We understand why you want to be your own boss. You get to make your hours, generate unlimited profits, and do a job that you're passionate about. Plenty of steps exist between daydreaming and making your dream of entrepreneurship a reality. By completing our Business Administration diploma program, you'll learn what it takes to succeed in the business world as an entrepreneur and gain practical skills that allow you to keep your options open. Keep reading to discover how business administration training can open doors in your career. 
Career Training Teaches You the Ins and Outs of a Successful Business
A great business idea is likely the easiest part of operating a successful company. During your training, you'll learn about applied administrative procedures, which will give you a thorough understanding of what it takes to turn your winning idea into a profitable, marketable business. Administrative procedures involve managing people and resources to effectively carry out product development, marketing, distribution, and the allocation of funds. Understanding the processes involved in day-to-day business operations gives you a significant advantage in entrepreneurship. You'll know what to expect and, as a result, be well prepared to make a business plan.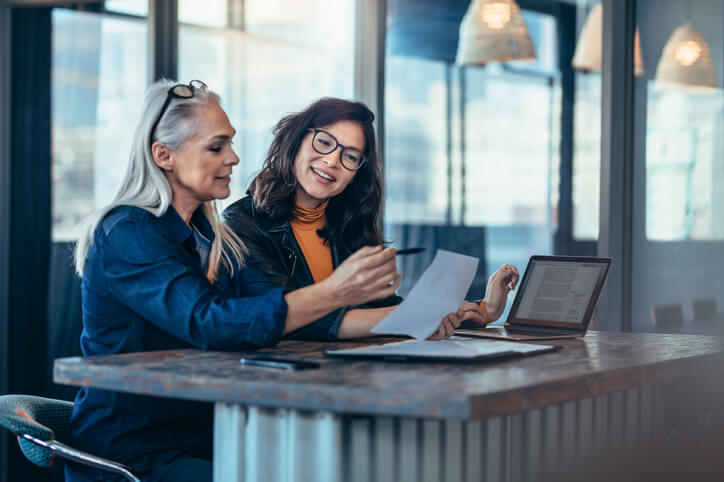 Business Administration Training Teaches You to Leverage Technology
Today's entrepreneurs enjoy the privilege of outsourcing repetitive business tasks using a variety of software applications. Our business administration program will give you a detailed introduction to various business computer applications, including Windows 10, Powerpoint 2019, Excel 2019, Access 2019, Outlook 2019, QuickBooks 2018, and Word 2019. These tools will help you streamline business communications, financial management, and design. Being at the cutting edge of technology as an entrepreneur will give you a significant advantage. As the saying goes, 'time is money.' Being able to expedite tasks without compromising their effectiveness with the right tools will boost the overall well-being of your business.
Market Your Business Effectively After Career Training
Once you've thought of your million-dollar idea, created a business plan, secured partnerships, and financing, and finally produced your product, it's time to let the world know how unique your brand is and why they need to buy it. That's where marketing comes in. Our business administration training program covers marketing strategies that help you reach your ideal buyer with a message that resonates with them. Marketing combines a profound understanding of human behaviour and its motivations, excellent communication, and the use of design to create eye-catching marketing campaigns.
Whether you just want to dip your toes into business or become your own boss after our training program, you will have a profound understanding of what is involved in planning and implementing an excellent entrepreneurial idea. You can become your own boss with the skills and knowledge you'll develop with us.
Are you ready to start career training? 
Contact SBC College to learn more!