If you're a business owner or manager, you've probably weighed the benefits of enrolling your team in corporate training courses once or twice. However, what you might not know is that a corporate training program can contribute significantly to your company's performance, development, and ability to stay competitive within your industry. 
When you invest in upskilling your team, you'll see beneficial impacts throughout your company, whether they're trained to use the latest version of a software program or develop their project management skills. Below, discover four reasons why prioritizing corporate training is crucial to the health of your business.
1. Boost Employee Performance with Corporate Training Courses
When you upskill your team by enrolling them in a corporate training program, you'll see their performance improve. Corporate training courses empower employees with new skills and knowledge, enabling them to move through their workflows in a more productive and efficient manner. Additionally, you'll see your team become more motivated when given the opportunity to learn new skills. When they feel that the company they work for is invested in them, they're likely to be more motivated to perform better, resulting in improved engagement. When your employees are doing high quality work, you're likely to see the results throughout your company.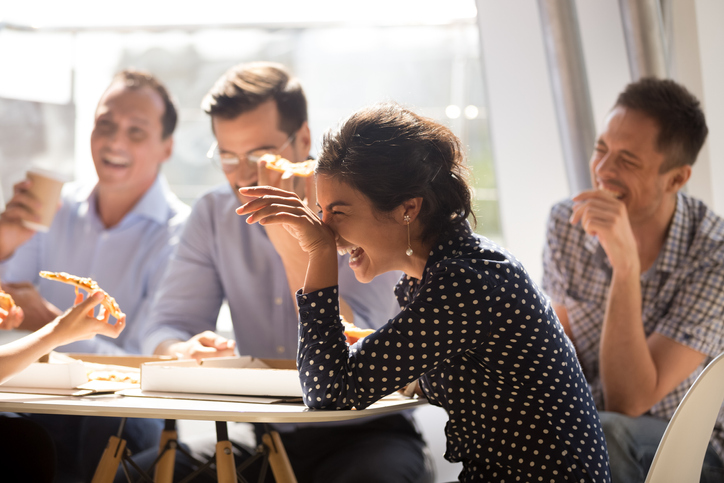 2. Remain Competitive in Your Industry
Another benefit of corporate training is the fact that it allows businesses to remain competitive within their respective industries. Technology is constantly advancing, and with it, workflows are changing and adapting to become more efficient and cost-effective. If your company isn't able to keep up with these technological advances, it's likely to start falling behind, especially if competitors are adopting new technologies. Industries are constantly changing, requiring businesses to keep developing in order to keep up. However, you can avoid this problem by investing in corporate training. Your employees will learn how to take advantage of software updates and new technological tools, enabling your business to remain competitive within your industry.
3. Improve Retention and Cost Efficiency
While corporate training courses might seem like an expense, you may be surprised to learn that upskilling your employees is much more cost effective in the long run. When you invest in corporate training, you'll avoid the costs incurred by hiring new employees. Although new employees bring new skills, the financial losses associated with onboarding can be significant. By investing in your current team, you'll not only be enhancing their performance and engagement, but you'll also be incentivizing them to remain with your company, resulting in improved retention rates. With greater retention comes greater cost-efficiency, making corporate training a lucrative investment. 
4. Create a More Collaborative Environment
When your team trains to build a new skill together, they'll develop a more cohesive base of knowledge. Not only will this result in enhanced communication, but it will also lead to a more collaborative work environment. When your team is able to collaborate, your company will see returns in terms of efficiency and performance. Consistency is the key to success, and with corporate training, you'll be able to improve consistency and collaboration within your business.
Are you exploring your options for corporate training in Saskatoon?
Invest in your team with a program at Saskatoon Business College!