In the corporate business world, hard skills and proficiency in programs such as Quickbooks, the Microsoft Office Suite, and more are essential. In addition, business professionals today are also seeing a rise in the importance of soft skills.
Soft skills refer to things like how well you work with others, how well you lead a team, or how you organize your time. Whether you are an individual aiming to upgrade your skills, or a manager who wants to improve team dynamics, these skills are integral to success.
How do you develop soft skills? Be proactive with professional development. With the right guidance and training, business professionals can take their soft skills to the next level. Keep reading to learn more about why soft skills can make all the difference and how you can develop them with corporate training.
Why Soft Skills Matter
LinkedIn's annual Global Talent Trends 2019 report, which consulted more than 5,000 hiring managers and talent professionals, found that 80 percent of respondents believe that soft skills are "increasingly important to company success." Indeed, it often takes a combination of hard skills and soft skills for a business to flourish.
Consider a scenario in which a team is technically proficient, but does not collaborate well. They have the potential to complete projects and meet deadlines, but without strong soft skills, they could lose time because of miscommunications or waste money due to lack of organization. In this type of case, and many others, corporate training courses focussing on soft skills could improve productivity and morale, while also saving money in the long run.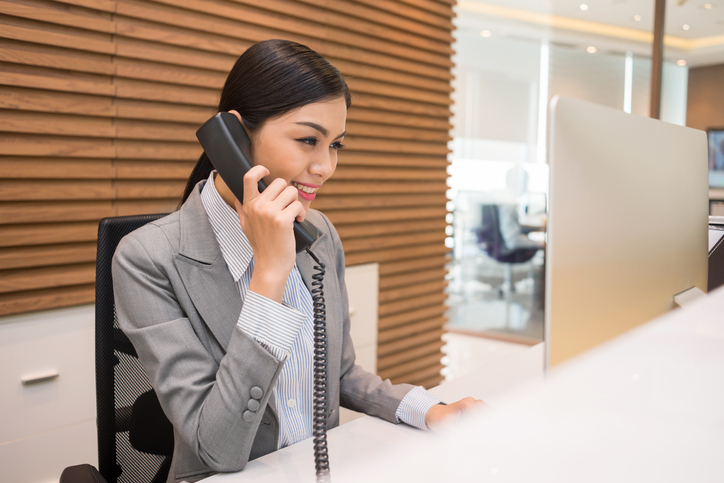 Greeting clients by email, phone, or in person requires strong interpersonal skills
Soft skills are also essential for crucial business operations like finding and keeping clients. From the staff at the front desk to the sales team, a business with employees who have strong interpersonal skills will be something that clients appreciate. This can be the difference that makes clients feel welcomed, excited, and confident in a business.
If you or your company is interested in investing in a corporate training program, there are several options to get you started. Some professionals may need an upgrade to their customer service skills, while others may benefit from conflict management training. Training in these areas can help fill in skill gaps and improve business overall.
How Corporate Training Courses Can Help
For many professionals, soft skills are more difficult to learn than technical skills. Why is it so difficult to develop these skills? Part of the reason is that this process involves engaging with emotional intelligence and understanding interpersonal interactions, among other things. In other words, even experienced professionals can benefit from expert insight and intentional dedication to improving their soft skills.
Corporate training lets you practice the application of soft skills, get feedback, and improve
Guidance and training can help. For example, in our Presenting with Style course, participants have a chance to discuss what makes a presentation effective and practice delivery. In just a couple of days, this environment can help people improve their public speaking, how they use visual aids, and their overall confidence.
Do you want to know more about our corporate training in Saskatoon?
Contact Saskatoon Business College for more information today!