It is a difficult task to summarize the situation that has unfolded throughout the world over the past few months. As everyone faces the COVID-19 pandemic, daily routines have been interrupted or transformed, and many are wondering what the future holds.
Saskatoon Business College (SBC) is doing its best to adapt and support students during this time of crisis. Campus Directors Rich and Blair Chapman offer the assurance that "we're still operating at 100%," adding that, "we're a place [students] can go every day and keep their mind off of the challenges of the world and focus on their schooling."
This "place" is currently the virtual classroom, where students can find stability and a caring environment. Keep reading for the full story!
Small Steps Toward the Future
If you are feeling overwhelmed by the current situation, or prospects for the future, Blair and Rich have some advice. "During this time of upheaval," they say, "if you feel like you're in a rut, or you're stuck…don't start big. Try to set tangible goals." This, Blair explains, may mean something different for every individual depending on their interests and needs.
If you are interested in doing something like medical administration courses, this could mean spending 15 minutes a day working on keyboarding skills, or starting with our Anatomy & Medical Terminology class on-line (fully transferable to the diploma program). If you just want to feel a little more positive as you figure things out, take 20 minutes a day to exercise, or do a creative arts activity, can be beneficial. The take-away right now is to start small, as Blair reminds us people with success "didn't get there overnight."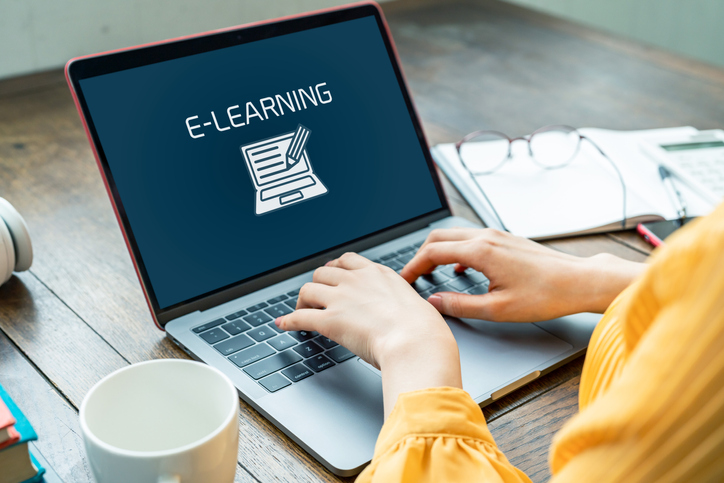 For those looking to retrain for a career, Rich also suggests that students "start with one online class and see how it goes." Although the future may feel intimidating, SBC works hard to play an active role in supporting students with their education and career goals. In a glass-half-full way, Rich notes that "it's an opportunity to hit the reset button in a major way and do that training that you always wished you could have or have been putting off."
How Our Business College in Saskatoon Has Adapted
It has always been the mission of Chapman's family-run business college in Saskatoon to support students pursuing new careers or upgrading their skills. Now, more than ever, that type of commitment is driving SBC to make sure that students are able to continue to connect with their educational goals and teachers.
In early April, SBC moved to online instruction for all courses. Although this marked a shift, Rich noted that SBC "embraced online learning back in 2012," adding that "we have become very comfortable with the online learning platform." Online classes are running all day with live instruction through Blackboard Learn and Collaborate.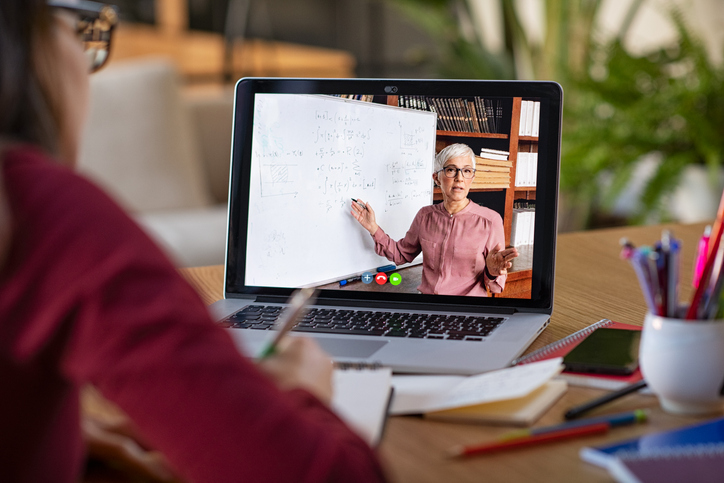 This is significant because for SBC "our greatest asset is our instructors." Blair and Rich emphasize that "we have been very fortunate to attract very well qualified people that bring a lot of knowledge, a sense of humour and just good people that have the students' success at heart." In other words, SBC instructors are helping students one day at a time.
Connecting with the Community and Local Employers
SBC has been family owned and operated for over 110 years, and the way the college runs, Blair and Rich say, is "rooted in a deep appreciation for education." These values, which many take comfort in, are holding strong.
The school continues to be connected to the local community in Saskatoon. In their words, "we're a small college that's very hands-on, so students really get to know teachers well," and "90 percent of the jobs that come through our college are local businesses." They add, "these are companies that have hired one or more graduates in the past, and they're really happy with them."
Overall, Rich and Blair express a hopeful attitude with care and sensitivity to the situation saying, "don't think too far ahead" and "be open-minded." Now may be the right time to consider your interests and what you're passionate about.
Want more information about online courses available now at a career college in Saskatoon?
Contact SBC today!