Hard skills are essential to perform certain tasks and responsibilities in the workplace. At the same time, employees must also master a range of soft skills as they communicate and collaborate with others throughout their careers. Some businesses may overlook the importance of soft skills in favour of practical, industry knowledge. At SBC, we understand the importance of building both technical and soft skills in the workplace to drive the success of a company. 
We offer a corporate training program that will enable you to develop your practical skills, as well as your people skills, and make you a valuable addition to the corporate world. Read on to learn more about the top soft skills that you can develop through corporate training.
1. Express Yourself Effectively with Communication Skills
Communication skills are important for any employee to be able to express themselves clearly and interact productively with their co-workers. With strong verbal and written skills, you'll be able to network effectively, build positive relationships, and collaborate on projects with individuals throughout your organization. 
At Saskatoon Business College, you'll develop your communications skills through an Effective Business Writing course as part of our corporate training program. You will learn to express your ideas clearly and concisely and relay your professionalism in written work. Strong communication skills will also help you to deliver eloquent presentations and precise reports for your company. 
2. Master Your Leadership Skills Through Our Corporate Training Program
Leadership is a very important soft skill for the corporate world, especially when working in a team or managing a department within an organization. Strong leadership skills give you the confidence to direct others towards achieving a common goal and drive the overall success of an organization. As you lead by example, you'll be able to motivate and mentor your co-workers to perform their work to the best of their abilities. 
Through SBC's corporate training courses, you'll make the transition from an individual contributor to a team leader. In the process, you'll learn the importance of instilling values and developing a vision for the team, as they work towards building the success of the company.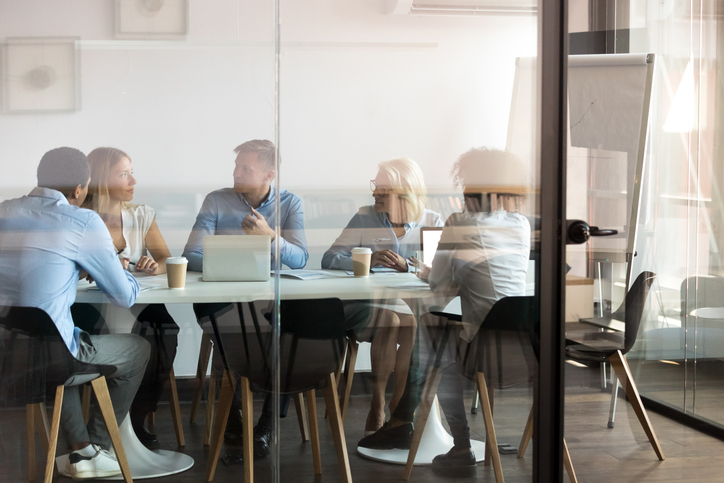 3. Improve Your Time Management Skills
Time management skills are equally important for improving productivity in the workplace. By developing time management skills, you will be able to take responsibility for your own time and strategize ways to become a more efficient worker.  
As an effective time manager, you'll enjoy the satisfaction of directing your skills, talent, and energy towards delivering successful outcomes. When you take corporate training at SBC, you'll learn how to define your personal and professional goals, establish priorities, identify the tasks that will be critical to achieving those goals, and create a tangible action plan.
4. Performance Management Skills 
Learning practical performance management skills will guide you in becoming a successful manager in the business world. You will need to have the skills to engage with your team and drive them to meet the required targets of the company. Through the program at SBC, you'll identify ways of developing the talent around you and optimizing employee potential through training programs. As you see the progress within your team, you'll be able to develop performance standards, conduct performance appraisals, and provide constructive feedback to improve long-term performance in the workplace.
Looking for corporate training in Saskatoon?
Contact SBC to learn more about our program!