No matter where you're at in your career path, there's no better way to become job ready than with vocational training. Unlike a traditional four-year university educational path, vocational programs are designed to be more career-specific and to be completed in a short amount of time. While a four-year institution tends to focus on theory, students in vocational programs are equipped with practical skills that they'll use throughout their careers. 
If you're thinking of launching your career, vocational training will prepare you with the knowledge and skills necessary to enter the workforce and land a job right after graduation. However, if you're still unsure about the benefits of a vocational education, read on to discover four reasons you should consider pursuing this type of training through a career college program.
1. Career College Programs Equip Students with Practical Experience
There's no better way to learn the skills you'll actually use on the job than with vocational training. Career college programs are career-specific and industry aligned, meaning they're designed to teach students exactly what they'll need to know to succeed in their careers. For example, students in an Accounting program will learn how to navigate relevant software programs, enabling them to seamlessly transition into an accounting career. Additionally, students have the opportunity to gain skills from instructors who are industry experts, giving them insight into what it takes to be successful upon landing a job. 
2. Train in a Shorter Amount of Time and in Smaller Class Sizes
Unlike a traditional university, where programs are typically completed in around four years, vocational training programs are much shorter. While program durations vary, most can be completed in less than two years, with many programs taking no longer than nine or ten months to complete. Not only does the short duration of vocational training entail less of a lengthy commitment from students, it also enables graduates to enter the workforce more quickly. Fast-tracked programs ease the burden on those who may have to make sacrifices in order to train for their career, such as spending less time with loved ones or studying for courses on top of work commitments. 
In vocational schools like Saskatoon Business College (SBC), students also benefit from a smaller classroom environment. With smaller class sizes, students have the opportunity to get to know fellow students in their program, make connections, and collaborate with classmates to enhance success in their courses. Additionally, smaller class sizes translate to more individualized attention from instructors. This gives students the opportunity to ask questions, receive feedback, and get support when they need it, enhancing the learning process.
3. Career College Is Less Expensive
Given that it takes less time for career college students to complete their vocational training, this form of education is also much less expensive than attending a traditional four-year institution. Additionally, students can expect to land well-paying jobs after completing their vocational program, as their skills can be directly applied to the industry they want to enter. From programs in health care to business administration to accounting, career college students train for jobs that are both in high demand and pay well.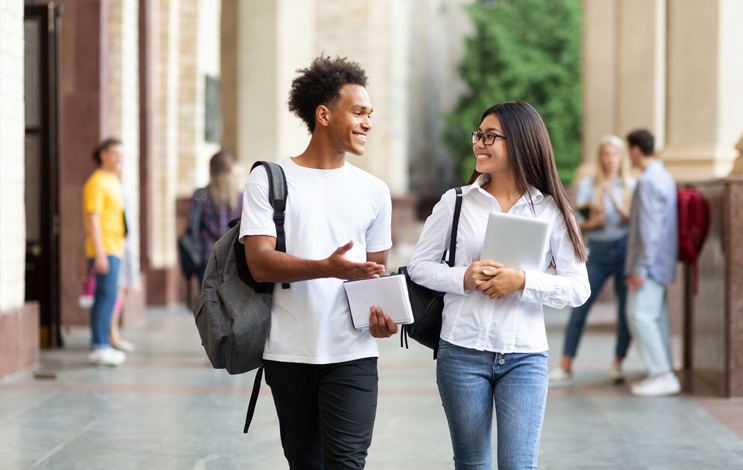 4. Benefit from a Career Strategies Class
Another major advantage of attending Saskatoon Business College is the one month Career Strategies class that all students participate in, helping prepare them for all aspects of the job search. In the 20-hour class, students discuss the current job market and expected wages, and get help from experienced instructors in developing their personal resume. They also receive thorough job interview preparation- focusing on good questions to ask, how to conduct themselves, tips on business attire to make a good impression, and good techniques for interview follow up. They even get to participate in mock interview sessions, playing both interviewer and interviewee to build up confidence for the real thing.
These are just some of the many benefits of vocational training at SBC. If you're ready to train for a career and obtain the skills you need to succeed in a short amount of time, consider starting your journey with a vocational training program at SBC.
Are you ready to begin your career training in Saskatoon?
Get job-ready with a program at the Saskatoon Business College!