Funding is a major driving force behind every project, big or small. As an administrator working in a project-based company, your ability to properly develop and manage a budget is crucial to the efficiency, quality, and cost-effectiveness of your team's results. In our project management corporate training program, the process of developing a budget, along with other essential project management skills like scheduling, staffing, and risk management, are covered at length. Keep reading for a glance at some essential budget best practices you should apply at work.
Always Start by Determining the Scope of Your Project
The scope of a project is a detailed outline of all project components. These include funding and resources needed, key stakeholders, timelines, major milestones, deliverables, main objectives, related activities, exclusions, and constraints. This information is often detailed in a scope statement. By starting with the scope, you can approach projects with a realistic view of where the most funding must be allocated.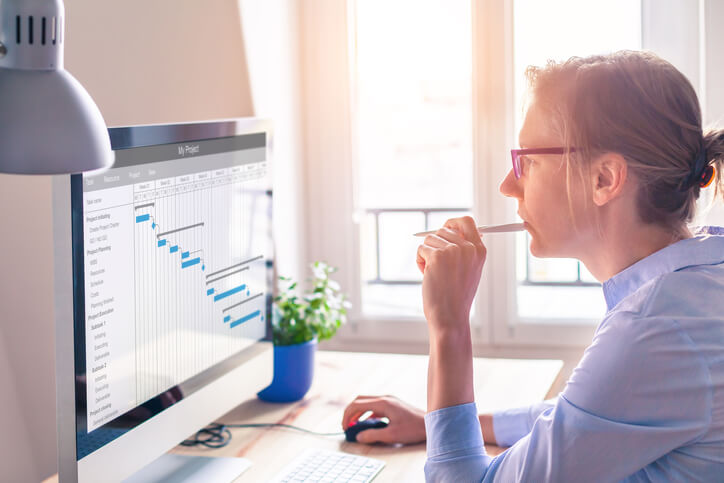 For example, if, based on your project scope, you need to complete a high volume of tasks within a short period of time, it's clear that staffing will require more funds than a project with looser time constraints. Defining a project scope helps prevent surprises, keeps stakeholders informed, and guides your budgeting and planning after project management corporate training.
Define Resources Thoroughly After Corporate Training
To estimate costs accurately and develop a budget, you'll need a thorough list of the resources to realize your vision. Here are some common examples to consider during the planning process.
Staffing: This resource is often the most costly aspect of a project, but good staffing ensures that your project is executed well and on time.

Equipment: Depending on your objective, you may be required to pay for the purchase or rental of various pieces of equipment. Having everything your team needs beforehand saves time and money in the long run.

Marketing: If your project requires promotion and sales to be successful, you'll need a dedicated marketing and sales budget.

Miscellaneous: Even if you plan a project effectively, unexpected expenses always appear. You can mitigate this by including a surprise or miscellaneous expenses section in the budget. These often include travel expenses and errors.
After corporate training, use historical data, research, input from colleagues, and vendor estimates to determine precisely how much money you should allocate to each resource. 
Confirm the Accuracy of Your Budget Before the Implementation
Even after you've dedicated many hours to developing your budget, it's best to err on the side of caution by double-checking the accuracy of your numbers before spending company funds. Ask colleagues to check for typos and seek second opinions from experts who have successfully run similar projects. To avoid human error while developing a budget, many project management professionals use trusted project management software that enables you to easily add up costs, track work hours, and assign tasks to team members.
Do you have a big project on the horizon? Before developing a budget and planning other important details, consider our corporate training program. The initiation, planning, and management of a project will be covered in detail by a highly qualified instructor. Upon completion, you'll be prepared to write the project management professional certification exam. 
Are you ready to begin our corporate training program? 
Contact SBC College to get started.