Legal Assistants have a dynamic role that covers both administrative and legal duties. As a Legal Assistant, you'll typically be working under the supervision of lawyers as you prepare legal documents, conduct interviews with clients and perform legal research. But to land your first job in a law office or firm, you'll first have to impress employers with your knowledge and skills in an interview. 
Since the duties of a Legal Assistant vary, an interviewer will want to know that you are equipped to take on all kinds of tasks. After graduation, you should be ready to answer questions relating to your training, career ambitions, work experience and general legal knowledge. Getting an idea of the kinds of questions to expect and preparing some answers beforehand is a great way to enter your next interview with confidence. Here's a closer look at some of the common interview questions for a Legal Assistant position.
What Qualities Make a Good Legal Assistant? 
This question is designed to test your own understanding of the Legal Assistant position and what success in this role looks like. Since Legal Assistants take on many different responsibilities, you'll need to demonstrate an awareness of their various duties and the skills that are required to succeed in each one. 
First and foremost, Legal Assistants need to be highly organized with the ability to multitask. Attention to detail, time management and a high level of focus are some qualities that you could highlight to the interviewer. At the same time, interpersonal skills and effective communication are needed to help you liaise with lawyers, clients and witnesses. As you discuss these qualities, you should aim to link them with the specific duties of a Legal Assistant and share examples of these skills in action. 
What Area of the Law Are You Most Interested in?
Students in the Legal Assistant program at Saskatoon Business College will learn about key areas of law including: Wills & Estates, Corporate, Criminal, Family Law and more. This is a chance for you to learn more about each field and develop your own career interests. During your interview, the hiring manager will want to gauge your passion for the legal field, so take the time to share with them which aspects of law interest you the most and what you find appealing about it. 
It's a good idea to research the company you're applying to beforehand to understand the kind of law they specialize in. That way, you can make sure that their area of expertise is aligned with your own career interests.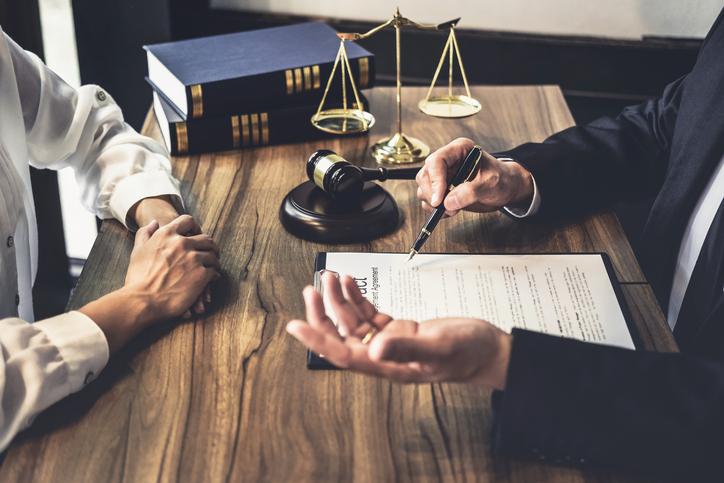 Describe a Time When…
Situational questions are very common in Legal Assistant interviews. The interviewer may ask you to describe a time when you had to overcome a challenge, when your skills helped you succeed or when you made a mistake. Here, the interviewer is trying to gauge your past experiences and how they have shaped you as a Legal Assistant. 
To prepare for these questions, it's a good idea to come up with some examples of situations where your skills were put to the test. This could be an experience you had during Legal Assistant college, an internship or any other related experience. Remember, it's not the situation that's important but how you conducted yourself under those circumstances.
How Has Your Legal Assistant Program Prepared You for This Career?
This is a chance to highlight your knowledge in the legal field and discuss how your education has prepared you for the duties of a Legal Assistant. A Legal Assistant is typically responsible for summarizing notes during meetings, compiling and verifying legal documents and conducting legal research. You should provide some specific examples of how your training has prepared you for these types of roles. Graduates of SBC will be well-versed in legal terminology, legal procedures and legal document preparation using legal software. You can discuss the kinds of skills you gained from this training, any challenges you overcame and how your education has shaped your career ambitions today. 
Are you interested in earning your Legal Assistant diploma?
Start your career with a program at Saskatoon Business College!