As an IT Network Administrator, you'll play an important role in helping businesses to operate smoothly. A network that runs efficiently is critical to the ability of any business to meet their goals and succeed in the technology-driven business environment of today. Every company relies upon their computer and network infrastructure in order to communicate, conduct transactions, store information, and maintain the security of their organization. IT Network Administrators are the professionals who ensure that the network is functioning accordingly. 
If you're considering a career in this role, you'll be tasked with a number of different responsibilities throughout the day. While each day will present new challenges and opportunities, read on to discover some common duties you can expect on the job as a network administrator. 
If You Have a Network Administration Diploma, Here's What Your Morning Could Look Like
On a typical day as an IT network administrator, your morning might start by checking the status of any updates you've run the previous night. You'll confirm that these updates were successfully completed and are integrated within the different computers in a company's network. Professionals with a network administration diploma might also evaluate the network for any signs of interference or disruption, correcting them if necessary. As a network administrator, completing these routine tasks first thing in the morning will ensure that a company's network runs efficiently for the rest of the day, preventing potential issues that could disrupt workflows.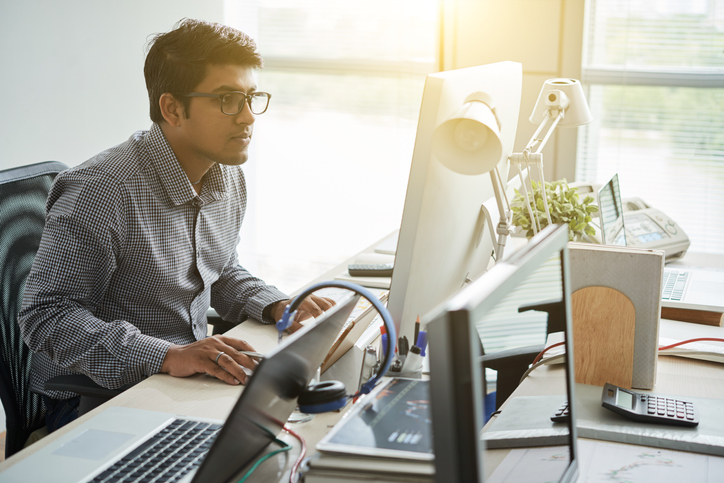 You Might Spend Time Conducting Trainings and Meeting with Company Executives 
IT network administrators often take time to train other employees on software updates or changes to the network. After an update has been installed, you might hold a meeting with certain teams within the company. You'll spend time teaching them about the benefits and capabilities of the latest software, and helping them to understand how it can improve their workflows. Additionally, your day could include a meeting with company executives in which you present data you've gathered about network performance over the past quarter. Here, you'll learn about what leaders would like to see in terms of improvements—giving you a better idea of how the network can be optimized to help the organization reach its goals. 
A Network Administrator's Afternoon: Assessing the Network for Improvements
As a graduate of a network administration program, a typical workday will probably also involve some strategic problem-solving. Whether it's conducting performance analysis to determine whether there's a potential problem, or reviewing data to figure out how the network's functionality can be improved,  network administrators are always working to ensure that the network is optimized. After meeting with the executive board, you might take some time in the afternoon to brainstorm what additional software or applications could improve the company's network. You'll research how these improvements could be carried out, developing some potential solutions to discuss with your team later.
Before Going Home, You May Work With Your Team to Create a Plan to Implement Changes
It's almost the end of the day, and for an IT network administrator, this could mean holding a team meeting to go over some suggestions for improvements. With your team, you might decide upon a solution which will enhance the network's performance, and develop a timeline to make the necessary updates or changes before going home.
While there are a number of problems that could occur with an organization's network on any given day, a network administrator's day will often look something like what's described above if there are no major issues that need troubleshooting. If you can picture yourself thriving in a network administration role, consider launching your career with a training program. 
Ready to enroll in network administration courses?
Launch your career with a program at Saskatoon Business College today!